2012 has seen many great things happen in our world and others not so good. Lets take a look to what has happened thru out the year:

JANUARY:
On the night of the 13th of January, the cruise Costa Concordia hit a reef off the Italian coast and running aground at Isola del Giglio, in Tuscany. 4,252 people were evacuated and more than 30 died or went missing.
FEBRUARY
:
Singer Whitney Houston was found dead in suite 434 at the Beverly Hilton Hotel for what looked like a drug use.
MARCH:
Putin Wins Presidential Election in Russia, claiming 64% of the vote
APRIL:
Socialist leader François Hollande wins the elections in France with more than a 50% of the votes.
JUNE:
Queen Elizabeth II's 60th anniversary of her accession to the throne. ¡CONGRATS YOUR MAJESTY!
UEFA Euro 2012
: It was hosted by Poland and Ukraine for the first time and the winner was
Spain
!!! We beat Italy 4-0!! OH YEAH!
JULY:
London was the home of the 2012 Olympic Games. American swimmer, Michael Phelps, became the most decorated Olympian of all time winning only this year 4 gold and 2 silver medals...a total of 22 medals. ¡WAY TO GO CHAMP!
AUGUST
:
Syrian Civil war
. Obama signed a secret order with the CIA to allow them to provide help to syrian rebels to overthrow the al-Assad regime.
Apple Inc
. wins the against Samsung over their patent issues and Apple's stock goes up. Apple becomes the most valuable company in the world.
SEPTEMBER:
Apple
launches the
iPhone 5
and soon after the iPad Mini. In one day, over 2 million people booked their iPhone online. Despite the critics and the competition, iPhone 5 broke world records.
OCTOBER
:
On October 14th,
Felix Baumgartner
set the world record for skydiving an estimated 39 kilometres, reaching an estimated speed of 1,342 kilometres per hour (834 mph). He became the first person to break the sound barrier without vehicular power on his descent. ¡AWESOME!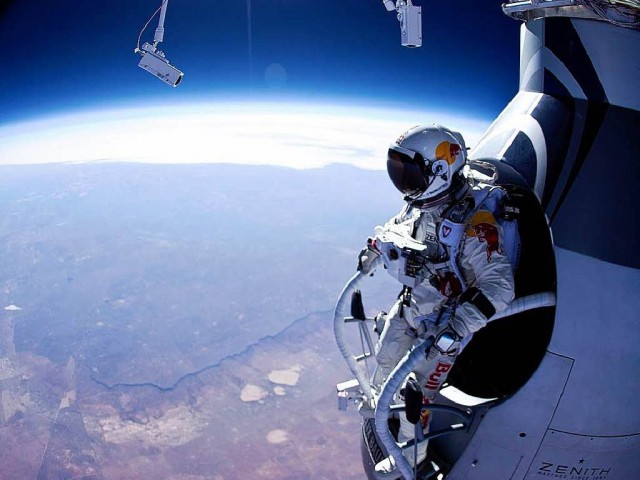 Superstorm Sandy destroys homes and sets off alarms in the east coast of the US.
Windows released its latest version: Windows 8, designed to compete against Android and iOS. Windows 8 was a huge and risky change for conservative and classic Windows. They modified the classic Windows appearance and included many new features.
The
European Union
was awarded by a unanimous decision of the Norwegian Nobel Committee with the
Nobel Peace Prize
for having contributed "for over six decades to the advancement of peace and reconciliation, democracy and human rights in Europe".
NOVEMBER:
Palestine becomes an Observer State in the UN. Despite the US and Israel's opposition, the United Nations General Assembly upgraded Palestinian Authorities' status. Palestine has gone from "non-member observer entity" to "non-member observer state".
Artist and clown Emilio Aragón, artistically known as Miliki dies on Novermber 18th (on my birthday) leaving behind an amazing legacy of happiness. The artist marked the childhood of many generations, mine included, and we will always remember! Like he used to say: ¿¡COMO ESTÁN USTEDES!?
DECEMBER
:
Hugo Chavez sick again! After winning the elections for the third time, Venezuelan President, Hugo Chavez announced that his cancer has come back.
Brazilian architect Oscar Niemeyer dies on december 5th after a lifetime of incredible architecture. He is considered one of the most important architects of his time not to mention one of the key figures of modern architecture.
ALL YEAR
:
Economic crisis specially in the EuroZone where Greece, Ireland, Portugal, Spain and Italy have been specially damaged. Protests in Spain, Greece and many other countries against all the reforms and policies. Lets hope 2013 gets a little easier for everyone.