Pinterest has created a new space:
"30 Days of Pinspiration"
. Really cool! Awesome pinners and great brands, like Anthropologie, share what
INSPIRATION
is for them. And since Christmas is around the corner many of the boards are Christmas themed. Really fun!! Who doesn't love Christmas...and Pinterest!
Check it out!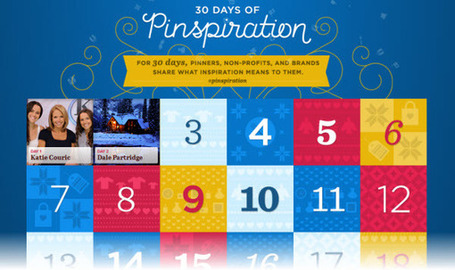 http://holidays.pinterest.com/